​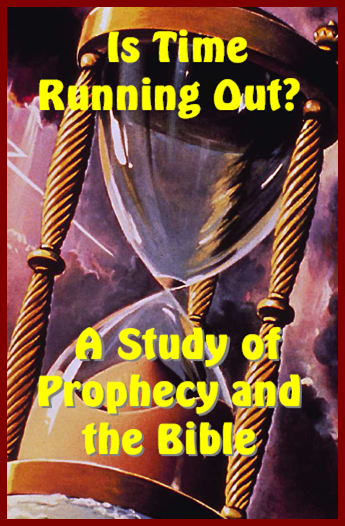 ​I know that it is tempting to jump ahead to more interesting lessons, but each lesson builds on the one before it, so if you jump ahead, you will miss the foundation of how we got to each lesson.
Download PDF version of Is Time Running Out?
If the lesson you want to review has not been uploaded yet, please visit www.IsTimeRunningOut.com and select the lesson you wish to read.  You may also download the complete book from there as well.
This material may be copied and distributed free of charge as long as the entire document is kept intact with no additions or deletions. It may not be sold in part or entirety or incorporated into any other work which is to be sold. The purpose of this material is to share the love of Jesus and His soon coming. His love is free, so should be His gospel.
The inspiration for this book and many ideas expressed came from a sermon entitled:
"The Big Picture" by Ivor Myers.